Your key to
clarity & calm
A unique five-day program at the Vedanta Academy designed to introduce the ancient Indian philosophy of Vedanta and its vital role in finding success, harmony and purpose in contemporary life.
A unique five-day program at the Vedanta Academy designed to introduce the ancient Indian
philosophy of Vedanta and its vital role in finding success, harmony
and purpose in contemporary life.
4 - 9 FEBRUARY 2024
Register now

Ancient wisdom,
modern living,
WHAT IS VEDANTA?
Vedanta is derived from two words, veda knowledge and anta end. Vedanta means the culmination of knowledge. It is the timeless philosophy to help you understand your personality and purpose in this world. It presents the technique to develop a powerful intellect which endows one with clarity of thought, peace of mind, success in action and harmony in relationships.

ENRICH RELATIONSHIPS
Learn the fundamentals of building harmonious relationships. The quality of your interactions does not depend upon the people you meet, but how well you are able to adapt and relate to them.

SUCCESS WITHOUT STRESS
Uncover the secret to perfect action and lead yourself to success in any field of activity. Discover the technique to living a balanced and stress-free lifestyle

GAIN PURPOSE
Investigate the meaning and purpose of existence. Find lasting fulfilment and perfection as you navigate through life's challenges.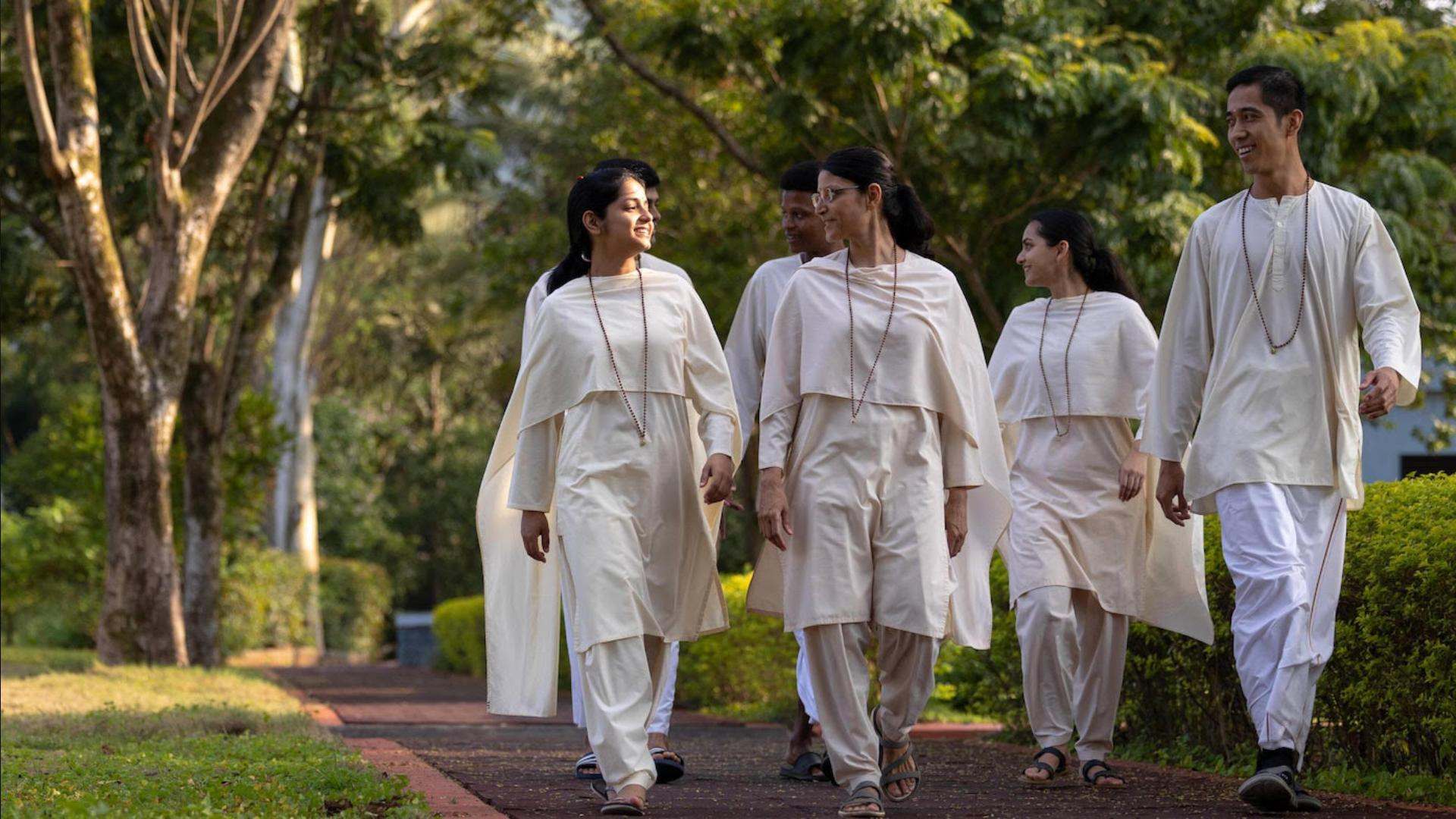 Time to,
pause & reflect,
WHAT TO EXPECT
A unique schedule developed over decades designed to optimise all aspects of the personality. Experience high thinking and simple living amidst the serene hills of Malavli, India.
Register now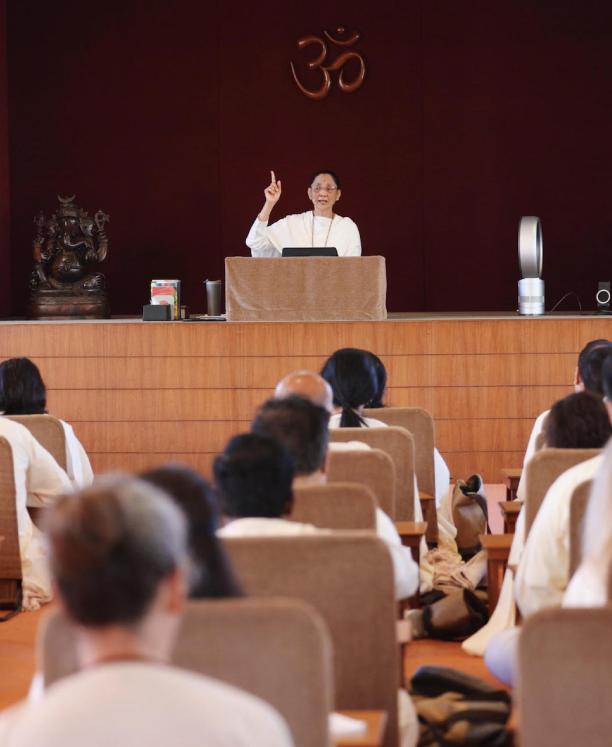 LEARNING
Sessions include archived lectures by Swamiji and interactive sessions with Sunandaji and senior faculty. Covering topics from ancient Indian texts, select English literature and a movie and documentary.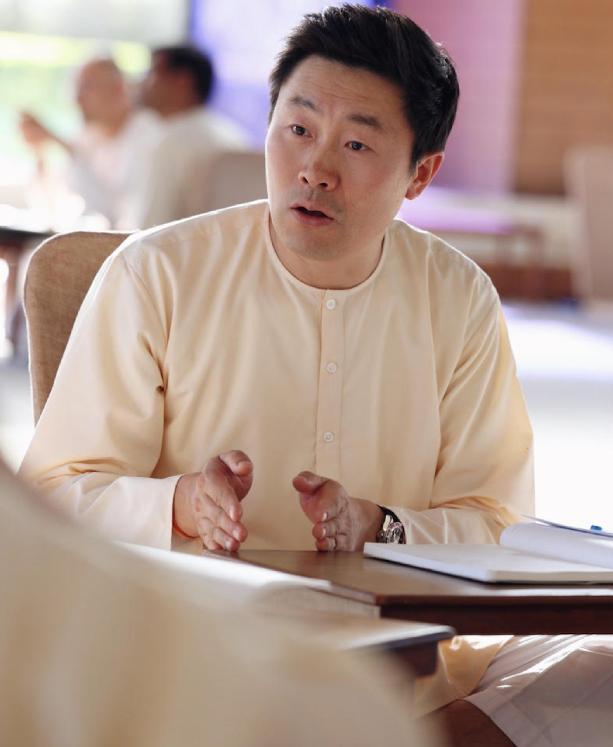 DISCUSSIONS
Join in guided discussions in a small group forum with fellow participants from around the world. Questions raised in small groups will be addressed by senior course faculty in a big group discussion format.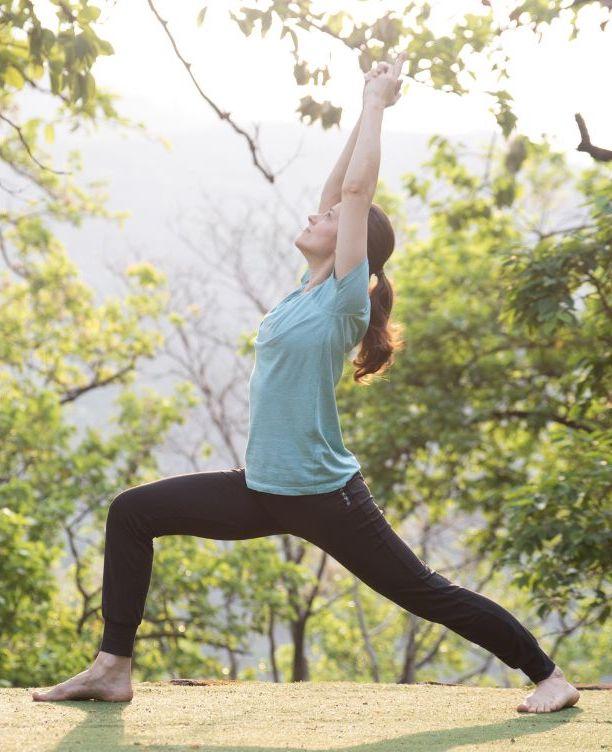 YOGA AND FITNESS
Experience a morning routine of 30-minute yoga session, followed by a game of basketball, football, volleyball or badminton. There is also a fully equipped gym and jogging track.
Lift your personality,
you lift the world
Register now

Course Faculty
SWAMI A. PARTHASARATHY
Known as the 'Go-getters Guru', Swami Parthasarathy is featured in leading publications such as TIME, Business Week, Forbes, CNN, Sports Illustrated and the Sunday Times.
Author of twelve books including three bestsellers in over six decades of study and research on Vedanta.

Has addressed the World Bank, Festival of Thinkers, Young Presidents' Organisation, Indian Cricket Team, Harvard, Stanford, Oxford, NASA, Google, Walt Disney et al.

Founder of the Vedanta Academy, a world resource of study, research and dissemination of Vedanta. The Academy offers a three-year residential course in self-development. Also, retreats for teens and young adults, professionals and businesspersons.

At 95 continues to maintain an active lifestyle.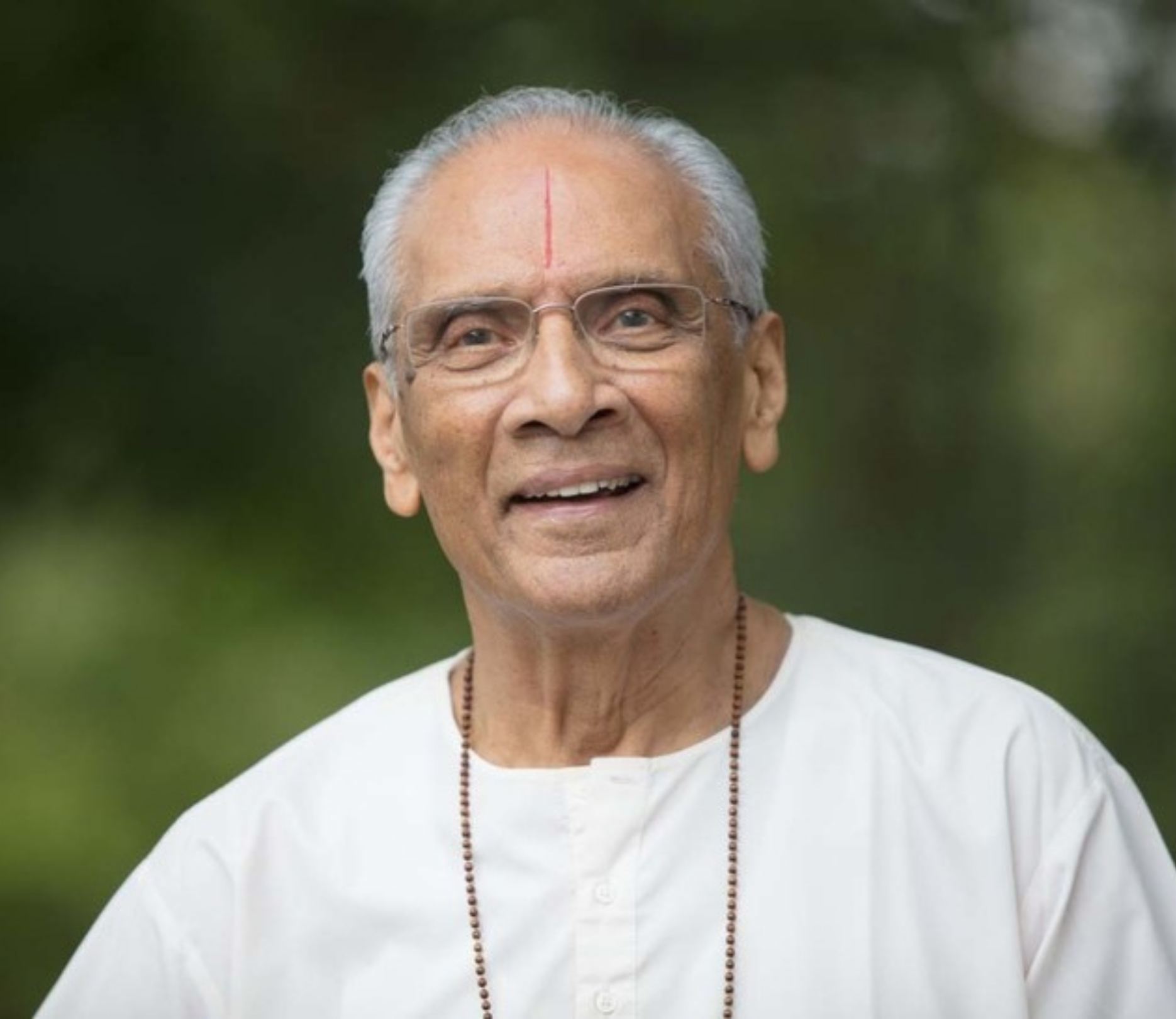 "Work can never tire you. What tires you is your worry over past and anxiety for the future."
"Work can never tire you. What tires you is
your worry over past and anxiety for the future."
A. PARTHASARATHY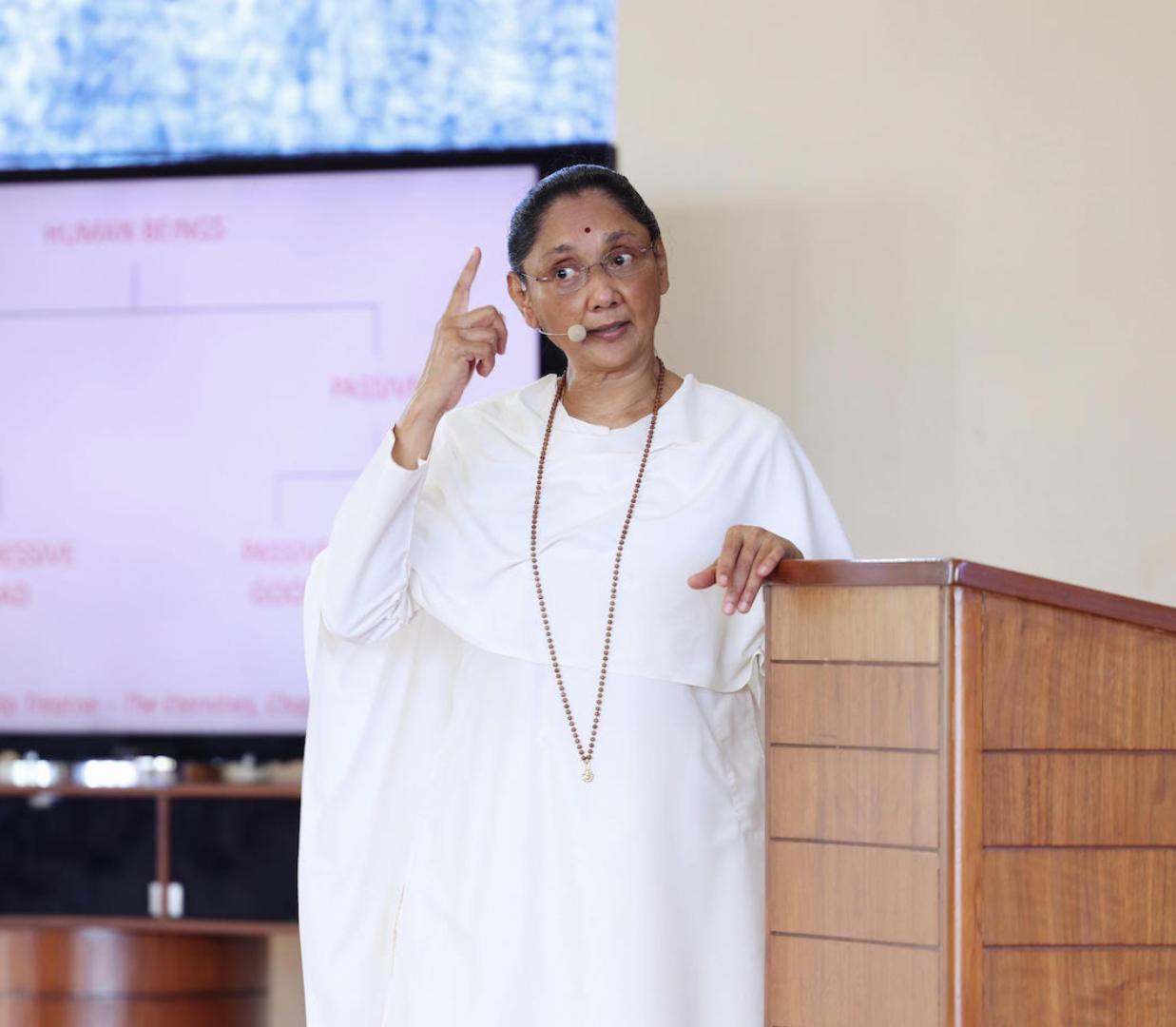 SUNANDAJI
Sunanda Leelaram, affectionately known as Sunandaji, is the daughter-disciple of Swami A. Parthasarathy.
Under Swamiji's guidance, she has been studying and researching Vedanta, the ancient philosophy of India, for decades.

Has addressed diverse audiences across four continents for the past forty years including Young Presidents' Organisation, Harvard Business School, EY.

Sunandaji's clear and powerful presentation of ancient wisdom in contemporary thought has received widespread coverage in television, radio and print media.

ALUMNI OF THE VEDANTA ACADEMY
Disciples of Swami A. Parthasarathy with over a decade of teaching experience will also be conducting sessions. The alumni have been dedicated to the full-time study and propagation of Vedanta to audiences around the world.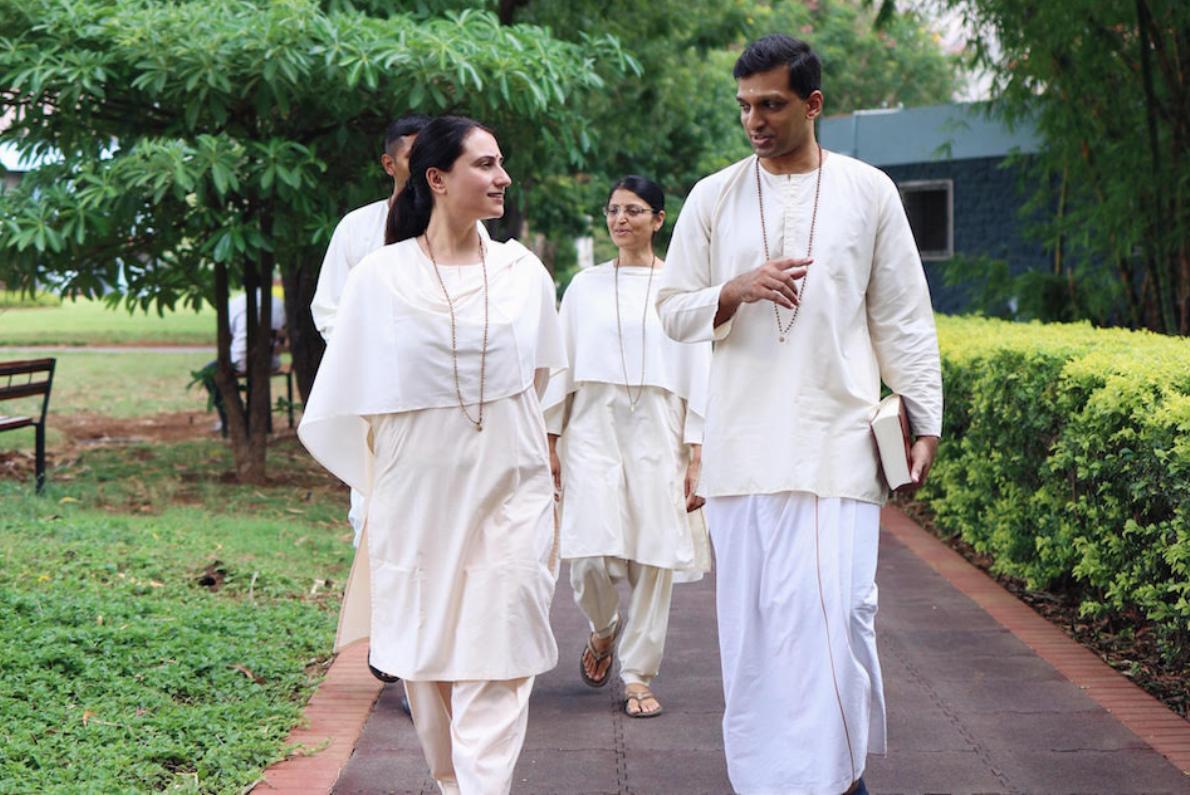 Frequently Asked Questions
By attending this event, you can personally experience a unique schedule directed to the development of all aspects of life - physical health, emotional strength, intellectual clarity
You can interact with students from four continents with diverse religious, cultural and academic backgrounds including top ranking doctors and Ivy league graduates.
Get a glimpse of a world which is full of cheer and enthusiasm for work and play.
There are no prerequisites, nor any preparation required to attend the event.
Academy is situated in Lonavla – a Hill station between Mumbai and Pune. Get Directions
Reach Pune or Mumbai and from there you can avail of independent taxi services. Rates would be subject to distance and type of vehicle,
It takes approximately 3 hours from Mumbai and 1.5 hours from Pune to the Academy by road
If you are not a citizen of India, you would require an Indian visa or PIO/OCI card to enter the country. The closest airport is Mumbai International Airport
Participants are required to wear the Vedanta Academy uniform for lectures, literature sessions, group discussions and meals. The uniforms are available on campus.
At all other times please use loose fitting clothing. Avoid sleeveless clothes. Ladies are requested not to use shorts or skirts.
For yoga, all are required to wear track-pants and not shorts.
The temperature in February ranges between 10 and 25 degrees Celsius.
Jogging / sports shoes.
Sandals / slippers - footwear needs to be removed before entering each building.
Toiletries.
Personal medication (if any).
Bedding and linen will be provided.
There are 90, twin bedded guest rooms.
The campus houses three state-of-the-art lecture halls, two yoga studios, a gym, a jogging track, cricket and soccer grounds, along with basketball, volleyball and badminton courts.
On request, the academy provides limited internet access at specified times, in designated areas of campus.
3 nutritious vegetarian meals with vegan options of all cuisines
Smoking, consuming alcohol, non-vegetarian food or recreational drugs is prohibited on Academy premises
Use of mobile phones is restricted to your rooms